MLA '19 General Information
What a great meeting! While we can't duplicate the experience, you can still access the e-conference!
If you did not attend MLA '19, when you log in, you will set sharing and profile options, and read the privacy policy for access.
Overview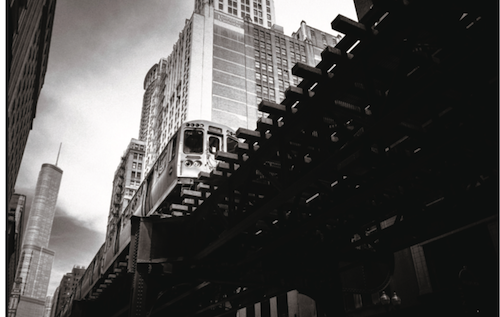 This is MLA's premier event and draws more than 2,400 participants including medical librarians and other health information professionals, international attendees, and exhibitors. MLA '19 offers a variety of opportunities for attending educational sessions, seeing the latest products in the Exhibit Hall, and networking with colleagues.
The meeting is a 4 and 1/2 day interdisciplinary educational experience, with a 2-day commercial exhibition that attracts over 100 exhibitors from around the world. New this year:
50% more breakout sessions
23 new 80 minute Immersion Sessions with in-depth perspectives on a specific topic in a smaller, interactive setting
Sessions organized around MLA's new seven areas of practice: information services, information management, education, professionalism and leadership, innovation and research practice, clinical support, and global health and health equity
Hottest Ticket in Chi-Town Networking Event, Tuesday, May 7, 2019
Preliminary program and meeting website include description of Immersion Sessions, listing of all Papers, and full description of pre-meeting Continuing Education courses.
View your invitation to attend from James Dale Prince, AHIP, and Mellanye J. Lackey, AHIP, Cochairs of the 2019 National Program Committee.
Organizer

Medical Library Association

Who Should Attend

Event

119th Annual Meeting and Exhibition

Medical librarians
Informationists
Collection development librarians
Consumer health librarians
Reference librarians
Hospital librarians
Entry-level librarians
First-time attendees
Experts in the profession
Library directors
International librarians
Solo librarians

Location

Hyatt Regency Chicago

151 E. Wacker Dr, Chicago, IL 60601

Key Dates

Friday and Saturday, May 3–4:

Pre-Meeting Continuing Education (CE) Courses

Saturday, May 4 (5:00pm):

Welcome Reception and Opening of the Hall of Exhibits

Sunday–Wednesday, May 5–8

(noon):

Meeting programs
Highlights
Pre-Meeting (May 3-4): 16 continuing education courses (separate registration fee required)
4 keynotes: 60 to 90 minute plenary sessions featuring outstanding speakers on leading edge topics
2 MLA leadership updates
1 National Library of Medicine (NLM) update
23 Immersion Sessions: 80 minute in-depth perspectives on a specific topic in a smaller, interactive setting
103 Papers in 21 sessions: paper presentations (15 minutes each) on scholarly topics
51 Lightning Talks: brief verbal presentations (5 minutes each) focused on one main point
200+ Posters: visual presentations with pictures, data, graphs, diagrams, narrative text and more
Career Planning Center
MLA association meetings
13+ hours of exhibit hours with 100+ exhibitors
Hosted educational opportunities from exhibitors that help you develop expertise in the products you use and buy
Tuesday Night Networking Event and OpenMic
A Diverse, Inclusive and Accessible Meeting
Diversity, equity, and inclusion are the threads that strengthen the fabric of the Medical Library Association.
MLA's goal is to ensure that members, volunteers, and staff have a high level of awareness related to diversity, equity and inclusion issues, and ensure that our organizational behavior reflects the diversity of the profession, and of those we serve at our institutions.
MLA works to make sure your experience will be a pleasant and accessible one. Visit the Diversity, Inclusion, and Accessibility page for features we have in place to ensure that MLA '19 is accessible to all.
Make your case to attend
Attending a meeting can be a challenge. Make your case to attend MLA '19 by explaining how each session—along with special programs and networking events—will make you a more valuable employee and benefit your organization:
Focus on the benefits of your attendance at the meeting
Demonstrate your commitment and service to the association like presenting a paper or poster, volunteering, or collaborating efforts for association improvement
Emphasize the benefits to your institution; such as opportunity for your professional development and the return-on-investment that your institution will receive from your attendance
Need help convincing your boss to let you attend MLA '19? Use the Make Your Case Worksheet to develop your evidence-based talking points.
Today's economic climate makes getting approval and support to attend conferences more challenging than ever. However, MLA '19 funding opportunities are still available. Be sure to take advantage of the new travel grant to support your MLA '19 meeting attendance.
Start your MLA '19 journey
Explore Pre-Meeting CE courses
Explore Session Content
Plan Your Association Journey
Get the Most From Your Industry Partners
Industry Connections, including educational sessions in Sunrise Seminars, Lunch and Learns, and Technology Showcases (details available in March)
Take Charge of Your Career Development
The MLA '19 Career Planning Center provides individual professional development planning, a Resumé Clinic, onsite Job Placement Center, and access to experts about MLA's Academy of Health Information Professionals.
Register