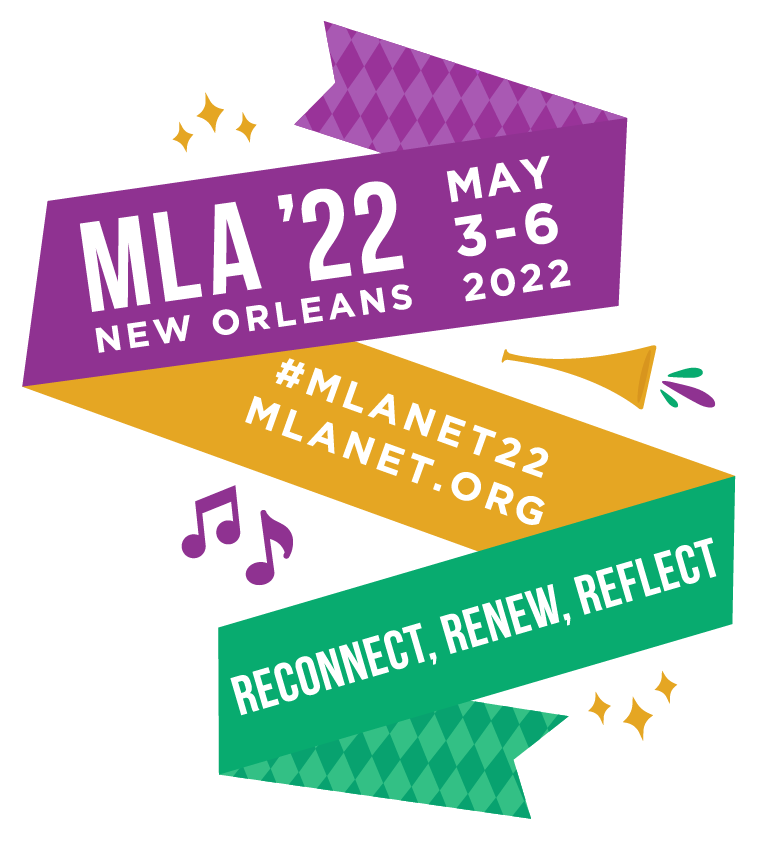 Laissez les bons temps rouler!
MLA '22 Latest News
MLA '22: Reconnect, Renew, Reflect
Thank you for joining us virtually or in person for MLA '22! More than 1,200 of you (575 in person and 675 virtual attendees) took this opportunity to Reconnect with colleagues and friends, Renew their involvement with MLA and Reflect on the future of the profession. We will be reaching out soon with an evaluation survey to help with planning for future meetings.
Mark your calendars for MLA '23!! Stay tuned for more announcements:
MLA '23
May 16 - 19, 2023
Detroit, Michigan